This easy to install TPMS is specially designed for motorbikes. Constantly monitoring your tyre pressure with Motorbike TPMS will have a very positive impact on the handling, steering, braking, safety and fun of driving your motorbike. No other type of vehicle is so sensitive to being run at the correct tyre pressure as a motorbike. Every biker knows the importance of tyre pressure. By using this Motorbike TPMS, with its compact monitor fitted on the handlebars, it's easy to be safe and be assured of the correct tyre pressure all the time.
Product information
Easy installation of the monitor on the handlebars
1 LCD-monitor
2 Sensors
12V power from motorbike board system
Real-time and individual pressure measuring on both tyres
Water-resistant housing
Colour: black
Pressure range: 0 ~ 6 bar
Pressure accuracy: ± 0,1 bar
Monitor dimensions : 78,0 (L) x 43,5 (B) x 51,3 (H) mm
Sensor dimensions: 22,5 (H) x 27,0 (D) mm
Material: ABS
CE, E-mark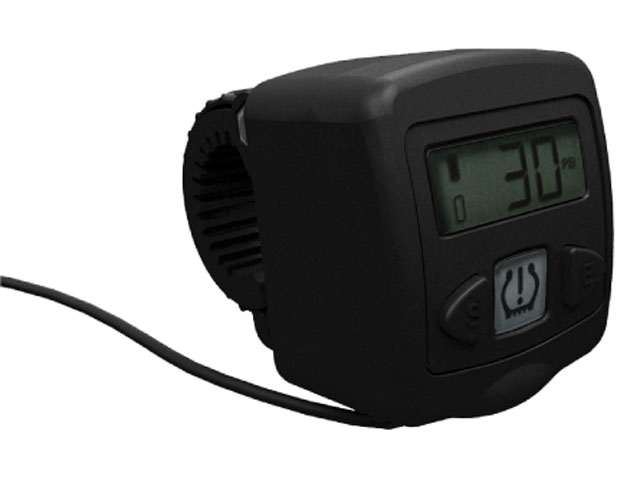 Please note!
For safety reasons it is recommended to use metal valves on your motor bike.